Have you ever seen a pro hot dog vendor serving a customer, live on video?
Facebook page for your business?
Enjoying your work?
Relationship with your customers…
…and more…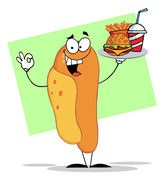 Well, today's your lucky day!
Watch Mark Lollar, with the Great American Hot Dog Stand sharing some info and tips, while kickin' ass serving one of his regulars!
Many awesome tips here…
In fact, this "regular customer" tracked down where Mark was today.
How did he do it?
That's a heck of a question…
Most vendors didn't yet realize how important is to be present activelly on social media… you know…
You name it!
Cause people search for you, even when you're sleeping!
I
n fact, due to huge demand from our followers we cracked down a "
straight to the point no fluff kind of deal
" course on setting up your professional Facebook page, profile and how to go on and generate leads and attract new customers to you your joint…
You can check it out here: Facebook Ads Made Easy

Coming back to Mark…
Hot Dog Vendor Serving A Customer
So many important details!
Watch how Mark enrolls on a conversation with the customer, by asking about his day.
This is huge cause makes people feel important.
Most people love to share about themselves and their lives. Humans love to be "listened".
This is key when serving people.
Enjoy your day!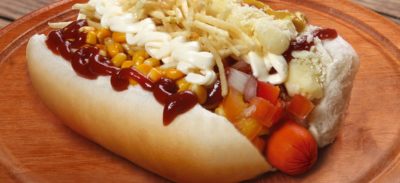 Mark's on fire, singing (and the guy can sing!), making a duet with James "The Man" Brown!
The energy is awesome. The client was coming from a funeral and going to a wedding (go figure :))…
…with that combo of James Brown and Mark, topped with a frikin' delicious looking dog…boy oh boy…
…I'm sure the client's mood was already getting ready for celebration!
There is a lot to learn from this small video on how a "Hot Dog Vendor Serving A Customer" should be done!
L
ooking to start a hot dog vending business? This is how it should be done >>
READ THIS
You can work with Mark FREE and Ben will pay for the trip!!!
http://learnhotdogs.com/bestdayever . *limited availability
Get more free training at www.learnhotdogs.com
Find out about Vendors United at VendorsUnited.com
Mark works off a Cater Pro® cart by HotDogCartStore.com